Moto Republic Rides Into The Sunset With Ellen's Silkscreening
Moto Republic shop owner Jeff King explained to us that a big part of owning a motorcycle is maintaining it; he created Moto Republic to provide a space for the local community for motorcycle enthusiasts to gather and work on their bikes.
The Moto Republic business model is unique; two full-time mechanics can tune and repair your bike for you, or you can rent a workstation by the hour or on a monthly membership and do your own repairs with their tools, parts and advice. They also offer classes and workshops.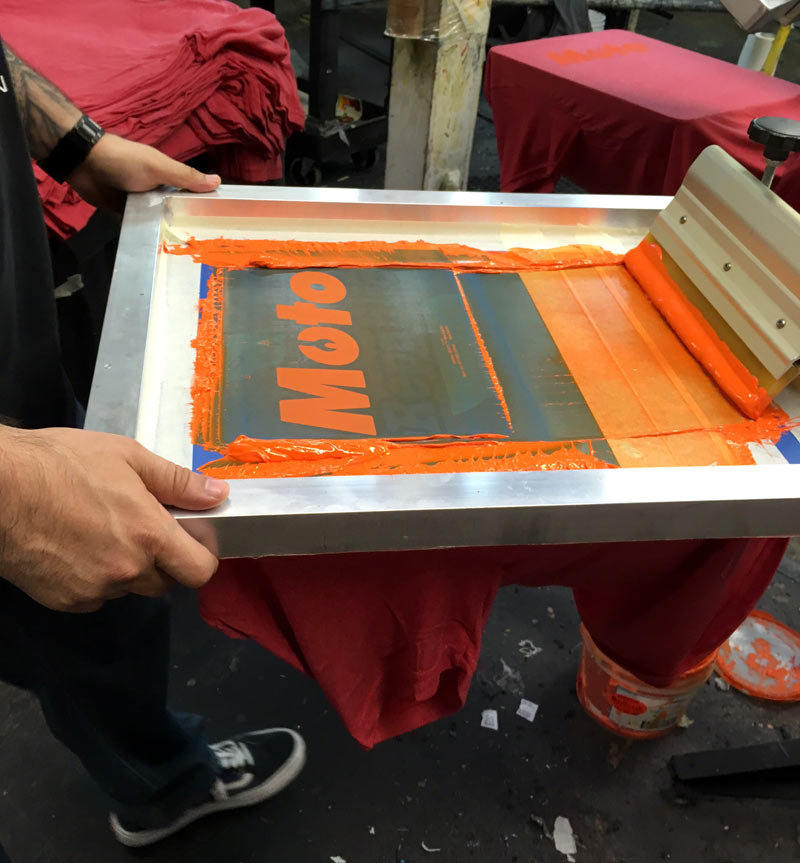 Ellen's loves supporting community based business. Moto Republic in Eagle Rock, CA is one of the many local businesses we provide tee shirts for. Above, you can see one of our screen printers working on the latest shirts we've done for Moto Republic.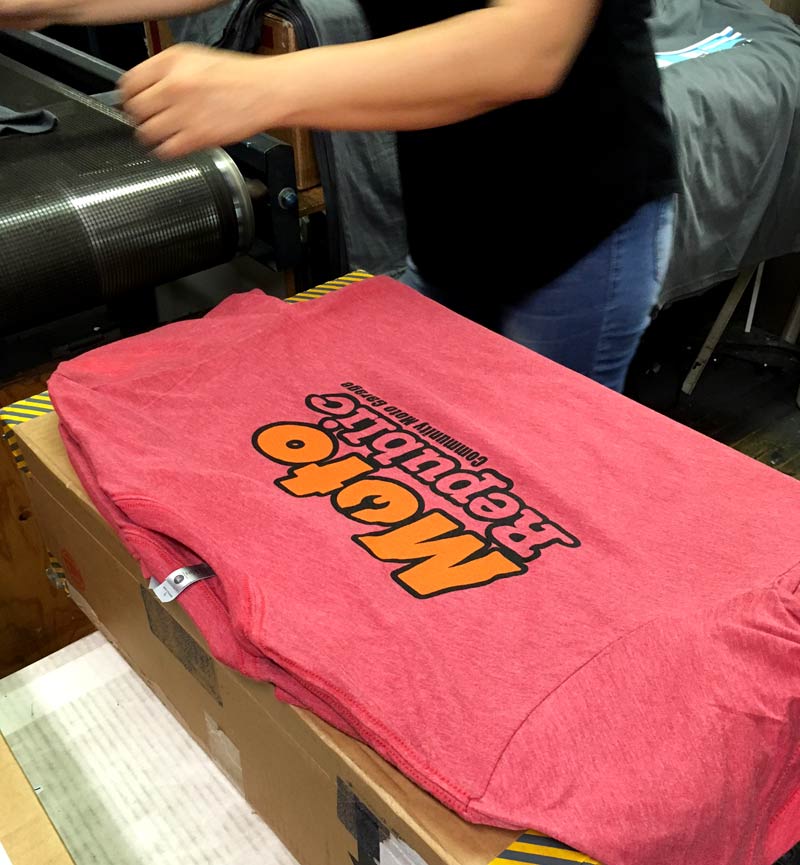 Learn more about Moto Republic on their website, Facebook, and Instagram.