Do You See The Resemblance?
We definitely do!
We all know Bruno Mars is a fantastic singer and entertainer. He swept the 60th Annual Grammy Awards last Sunday in a historic fashion, and became the third person ever to win six awards in one night, putting him in the same league as Michael Jackson and Santana.
But did you know that here at Ellen's Silkscreening, we have our own Bruno Mars?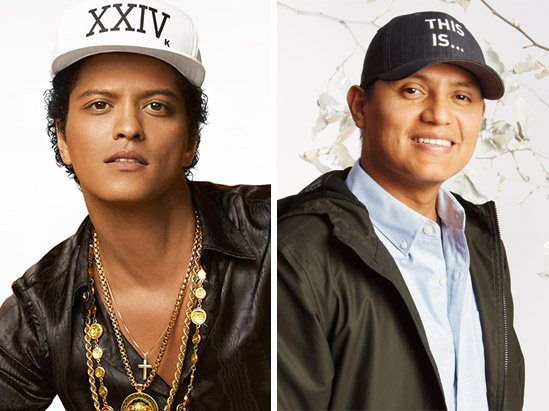 The resident superstar at Ellen's is our phenomenal graphic artist Manuel Meza. With the same laid back charm as Bruno, Manuel constantly bowls us over with his talent. You can see examples of Manny's stellar work in our portfolio.
Will the real Bruno Mars please stand up!