Are You Still Trying To Find The Perfect Gift?
Let Ellen's Silkscreening make some suggestions! Ellen's account rep Ann Marie Kent has a few favorites that Ellen's can embroider or screen print to create personalized gifts for your clients, associates, friends, and family. But first, meet Ann Marie!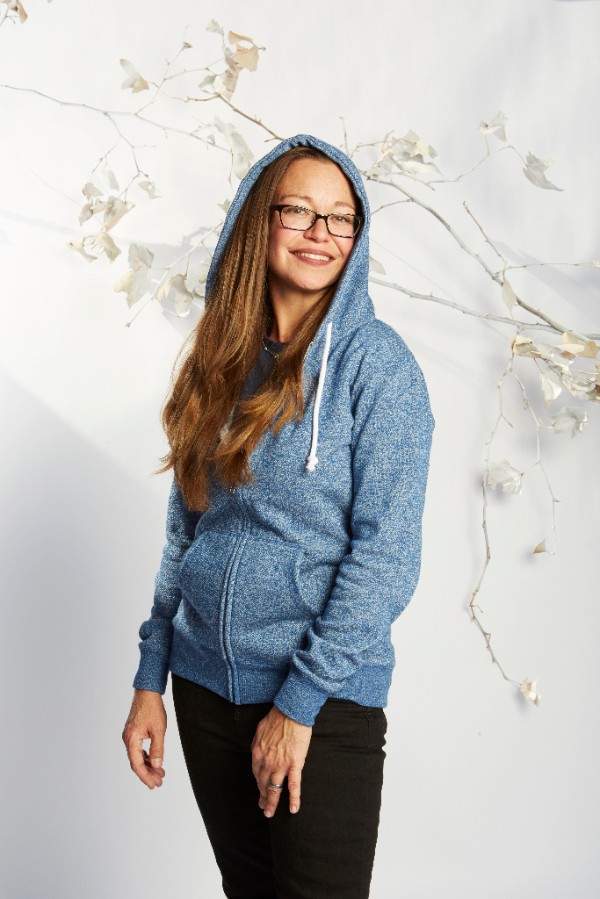 Hi, and Happy Holidays! It's Ann Marie. I've been an account rep at Ellen's Silkscreening for the last few years. Before joining the sales team, I managed the front desk for six months, which was wonderful because I got to meet many of our customers.
I grew up in Arcadia; I am married, and have a girl, four, and a boy, three.
Prior to coming to Ellen's, I worked in the promotional product industry, specializing in embroidered hats.
Please don't wait; let me know how I can help you with your gift giving!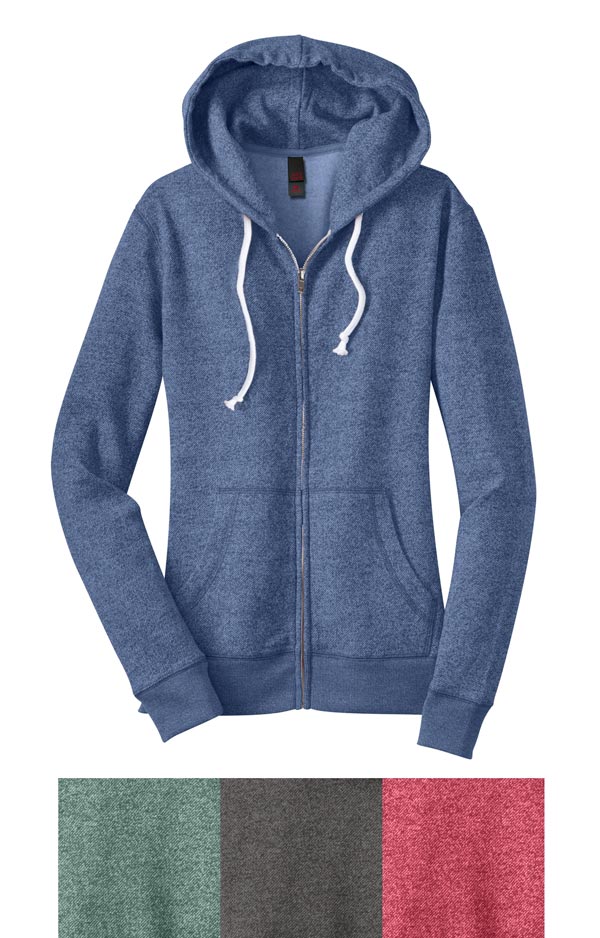 District's Junior Marled Fleece Full-Zip Hoodie (style #DT292) is available in sizes XS to 4XL. It's made from a soft fabric with a really neat marled look to it.
I'm always on the go and running around with my kids, so it's nice to have a good looking sweatshirt that I can quickly put on. It's also very flexible and easy to move around in.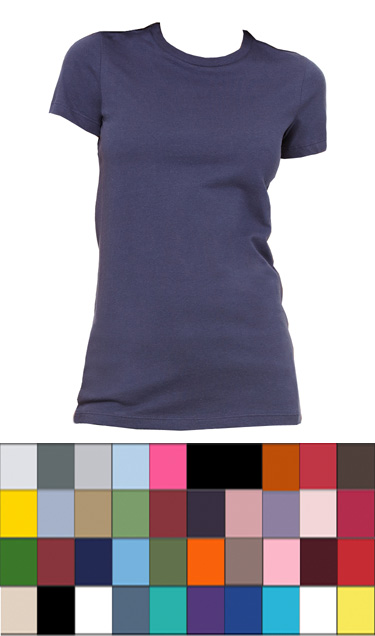 Bella + Canvas' Ladies Favorite Tee (style #6004) is available in sizes small to 2XL. This shirt is one of my wardrobe basics. I love the fit (not too tight, but not too loose and boxy either) and it comes in over 50 colors, in both solid and heathered shades.
Did you see anything you like? Give us a call today at (626) 441-4415 or simply email us at info@ellenssilkscreening.com for more information about the items featured here and other great options for your gifting needs! Our order minimums start at just 24 pieces. If you're interesting in browsing through our other options, take a look at our catalogs in the menu above.